With our exceptional dry van transportation services, we offer the utmost protection for your cargo against various elements such as rain, snow, wind, and dust.
Our trailers, all refrigerated, are also adept at transporting a wide range of items, including electronics, clothing, furniture, and non-perishable food. You can rely on our seamless handling and secure delivery, ensuring hassle-free transportation for your goods.
Dry van shipping services
At our company, we understand the diverse transportation needs of our customers.
That's why our refrigerated trailers are designed to have the same dimensions as most dry vans, providing you with greater flexibility and convenience when it comes to shipping your goods.
With this feature, we can handle a wide range of cargo, whether it requires temperature control or not. Whether you're shipping perishable goods or non-perishable items, you can trust us to deliver your freight safely, quickly, and with the highest level of service.
Our team is committed to ensuring your complete satisfaction every step of the way.
Traceability
At ShipEX, we understand the importance of knowing the exact location of your freight at all times.
That's why we offer a comprehensive three-way tracking system that not only tracks your trailer but also the truck hauling it.
With this system, you can keep a watchful eye on your shipment every step of the way, ensuring that it arrives at its destination on time and in perfect condition.
Our dedicated customer service team is always available to provide you with links to track your trailer, making it easy for you to stay informed and in control of your freight.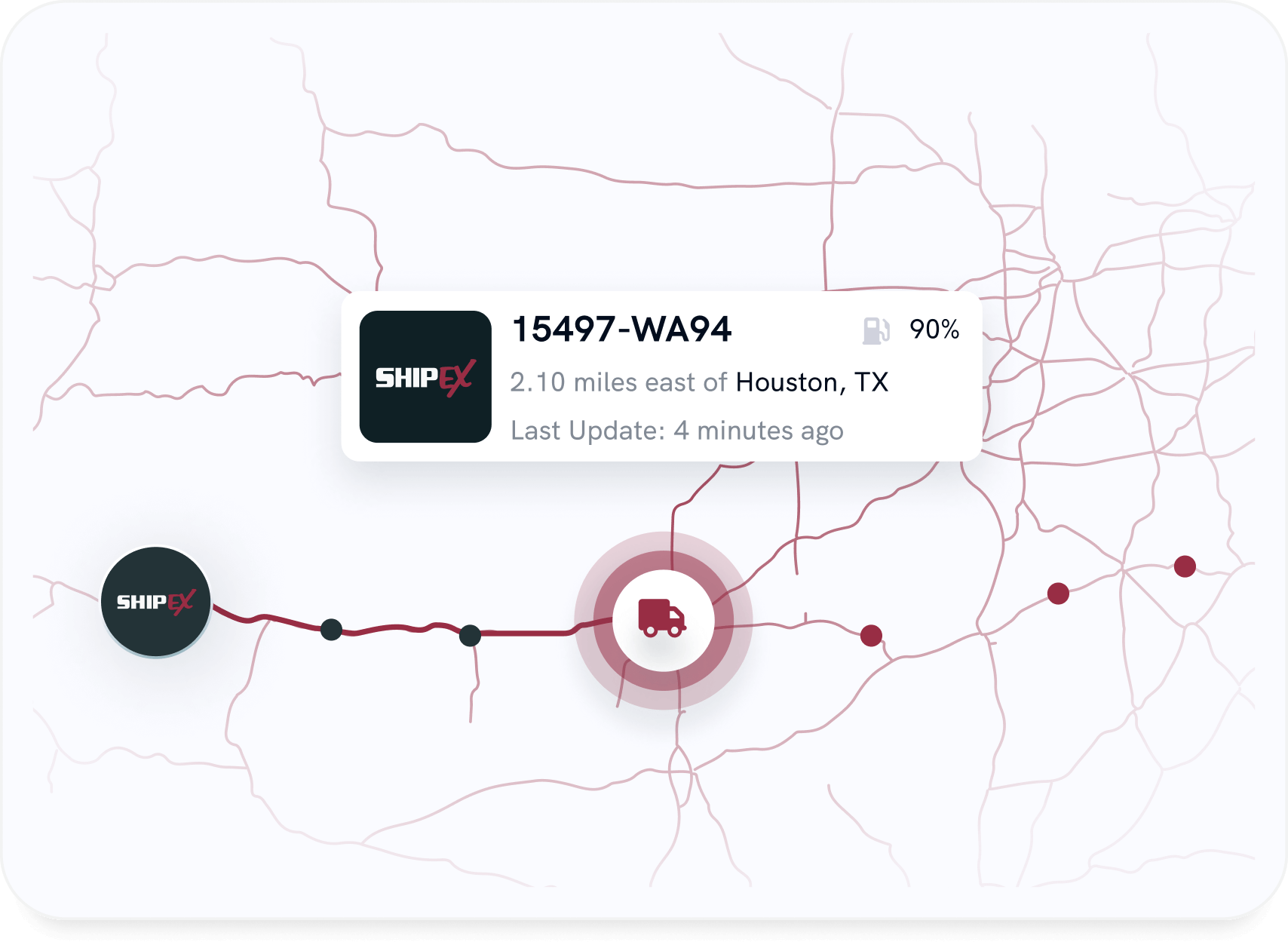 Fill the form and we will contact you with a custom quote tailored according to your needs!