How to Be a Better Truck Driver
If you are serious about your career as a truck driver, you should always be seeking ways to improve. Great truck drivers are constantly finding new ways to grow and expand their skills.
Learning new things and developing new skills is the key to personal and career growth, and it will help you feel more fulfilled in your job. The trucking industry is always facing changes, as the world is always facing changes. As you develop your truck driving skills, you will be prepared for this growth.
What Makes a Good Truck Driver?

Training
There are many important traits that make a good truck driver. The most obvious is having the proper training and education. To be a truck driver, you need to attend driving school and earn a commercial driver's license (CDL).
The driving school will ensure that you have the road and mechanical knowledge needed to operate a commercial vehicle. While in driving school, you also have the ability to earn additional endorsements.
Endorsements
Earning additional endorsements will expand your potential as a driver! There are many different types of endorsements that you can earn as a commercial driver. Understanding what each endorsement is for can help you as you search for jobs. Each state has different regulations, so it is important to look up which ones are required in your area. Endorsements are not all it takes to be a good truck driver, however.
Reliability
A reliable truck driver will be more trusted by trucking companies and can earn more miles. This trust increase can help you earn more miles and money. You will be amazed by what being a reliable driver can do for great truck drivers.
Independence
You also want to have self-dependence. This will ensure that you can keep learning and growing without being pushed by others to do so. Good truck drivers are always looking to better themselves. Reading this article shows that you are already developing this skill! Self-dependence will also help you with the next skill.
Mechanical Knowledge
Mechanical knowledge is something that can set you apart as a driver. Being able to identify minor maintenance issues and do certain mechanical tasks can help you prevent problems. Maintaining your mechanical knowledge will also help your pre-trip inspections be more effective.
Truck Driver Skills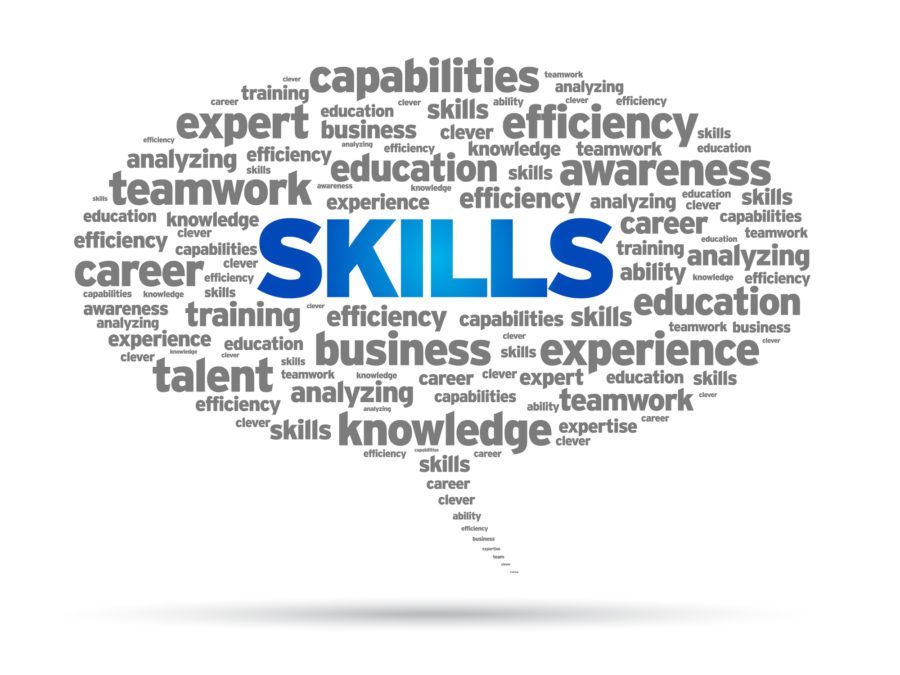 Every career requires a unique set of skills. Truck driving is no exception! Here are some of the skills needed to be a great truck driver.
Driving Skills
It may seem obvious, but maintaining proper driving skills is the single most important thing for a driver to do. You are operating a vehicle that can be very dangerous if your driving skills are lacking. For your own safety and the safety of others on the road, you need to consistently train that knowledge.
Some companies within the trucking industry pressure drivers to ignore safety regulations in favor of more efficiency. Many do this in the form of paying by miles driven, causing drivers to move in unsafe conditions to ensure their income. This is a dangerous situation for drivers, as no load is worth your life.
Protect your CDL at all costs by adhering to all safety requirements while on the road. This will ensure that you maintain a clean driving record and can continue your career as a great truck driver.
Navigation Skills
Advanced GPS systems have mitigated the need for navigation skills… most of the time. As you know, there are many stretches of road where you might not have any service. This means that if your GPS were to fail, you wouldn't be able to find directions.
Truck drivers should be prepared if GPS systems fail while on the road. Even if your GPS does not experience an error, they are not always accurate. If your GPS is unable to direct you correctly, you still need to be able to locate where you are making your delivery.
As the driver, you also need to make sure the GPS route accounts for size, weight, and other road restrictions. As you trip plan, having navigational knowledge will help you to ensure that the GPS is taking you through the best route. Learning to read a map will help you to grow your navigational skills.
Time Management Skills
You need to manage time properly to reach efficiency goals while adhering to hours of service regulations. If you do not manage your time effectively, you will not be able to meet your delivery window or reach your required miles.
Wasting time will lead to unsafe driving in the future as you seek to make up this time. If you are not careful about your time management skills, you could end up driving outside of your legally allotted hours of service. This could result in a DOT violation that leaves a mark on your driving record.
As you plan your route, including stops and heavy traffic areas will help you to avoid these problems. You will be able to prepare for potential delays and plan accordingly. You also need to keep a detailed log of time on and off the road to ensure that you do not have any hours of service violations.
Awareness Skills
You are responsible for a large and potentially dangerous piece of equipment as a truck driver. Your fellow drivers as well as regular vehicles are trusting you to manage it correctly. Staying aware of what is going on around you will help keep them safe.
This skill is learned over time and with practice. Even when you are not driving, take time to be aware of what is happening around you. This will transfer to the road as well as become a habit.
You will gain a sense of what to be aware of with your own truck as well as outside conditions the more you look for them. This awareness can prevent accidents and help you to grow as a truck driver.
Stress Management Skills
Driving can be frustrating, hence the term "road rage," and this is not something to be taken lightly. As a great truck driver, you need to be able to practice effective stress management skills. This will protect you and the vehicles around you.
Learning to deal with stress will also help you to avoid carrying it over into your personal life. Stress is not something that goes away accidentally, you need to take active steps to get rid of it. Find activities that reduce stress, including exercise, music, and meditation. Take the time to find what works best for you.
Communication Skills
Truck driving can be an independent activity most of the time, but you will still need effective communication skills. You need to be able to communicate with customers, other truck drivers, dispatch, and your personal friends/family.
As you practice clear communication, you will be more equipped to provide excellent customer service. This is a skill that can set you apart as a great truck driver. It is never too late to develop your communication skills.
Mechanical Skills
Mechanical skills will help with understanding the safety requirements of your truck. As you learn more about what your truck needs, you can better maintain it as well as your safety.
Basic mechanical knowledge can save time on the road, as you may be able to fix some issues without additional help. It can also help you to save time on the road by helping you identify more potential issues in your pre-trip inspections.
Organization Skills
One of the important parts of being a great truck driver is maintaining logs, paperwork, receipts, etc. Proper maintenance and organization of these logs will help you to manage your time better! This will also be helpful during DOT inspections as you won't have to scramble for the information they need.
You also need proper organization skills to stay up-to-date on all requirements. The one constant in the trucking industry is change, and you need to be aware of what is changing. Lack of organization will only hurt your ability to succeed as a driver. Falling behind due to poor organization will lead to headaches down the road.
Patience
A lot of the job tasks involve waiting – and staying patient. While it would be great if everything happened on schedule, that is not always possible. Traffic, unloading, loading, weight station lines, fuel station lines, and truck stop lines can all cause delays.
These delays can be stressful and difficult if you are not prepared for them. Account for and expect waiting to occur during your trips.
Truck Driver Education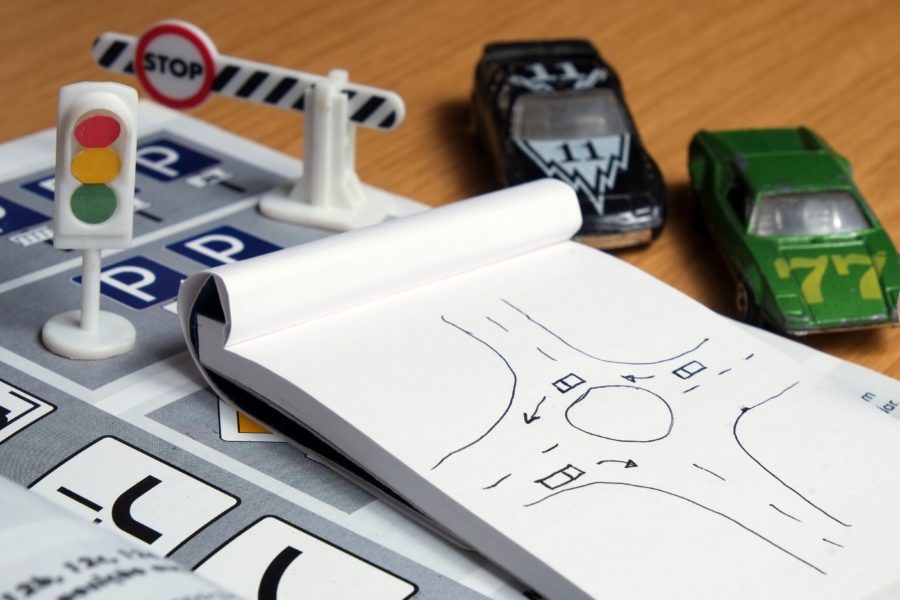 You need to earn a CDL before you can become a commercial truck driver. To earn a CDL, there are several requirements you must meet first. The first is to have a high school diploma, you will not be able to attend driving school without one.
The following are the other requirements for earning a CDL.
You need to be 18 years old for intrastate truck driving and 21 years old for over-the-road driving.
You need to pass the vision and knowledge test
You must practice with Commercial Learner's Permit (CLP)
Take and pass the Road Skills examination
As you apply for your CDL, it is important to consider the difference between Class A, B, and C CDL. Each CDL class permits different types of commercial driving. To drive with ShipEX, you need to have a Class A CDL.
CDL Endorsements
The next thing to consider is adding CDL endorsements. If you are planning to drive a certain vehicle, you need to be aware of the endorsements it may require. For example, you will need the "N" tanker endorsement to drive a tanker truck.
If you do not have the proper endorsements, you will not be able to operate that vehicle. These endorsements are essential for certain jobs you may want as a truck driver.
Types of CDL Endorsements:
H Endorsement for Hazardous materials
N Endorsement for liquid and gas tankers
P Endorsement for large passenger vehicles (16 or more people)
T Endorsement for double/triple trailer
X Endorsement combines tanker and hazmat endorsement
Work with Other Awesome Drivers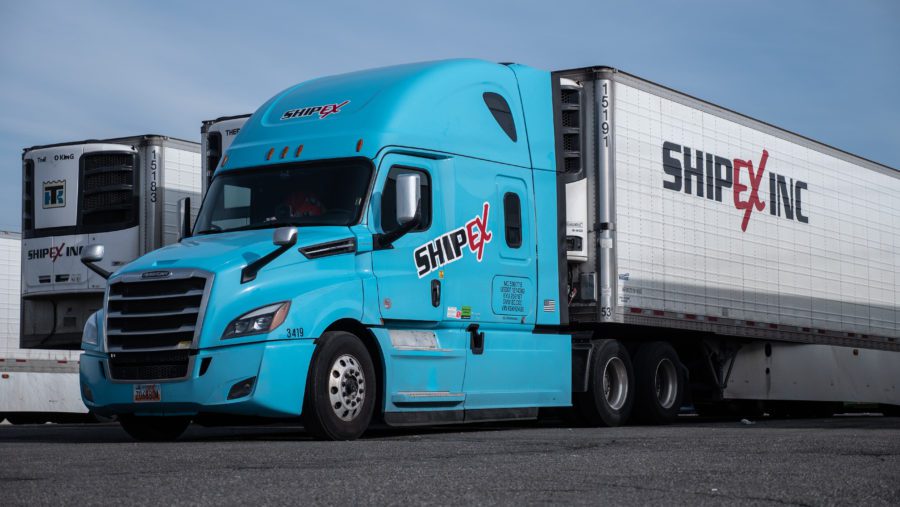 The best way to improve your career in truck driving is to work with the best. ShipEX only hires the best truck drivers. We make sure our drivers are fairly compensated and drive the best trucks. Truck drivers who work with ShipEX can trust that they will have miles to run and reliable income.
Want to learn more?
https://shipex.com/work-for-shipex/
Disclaimer:
This blog post is for informational purposes only. ShipEX makes no warranties about this information's completeness, reliability, or accuracy. Any action you take upon the information on this website is strictly at your own risk. ShipEX will not be liable for any losses and damages in connection therewith. Furthermore, nothing in this blog alters ShipEX Policies which are subject to change without notice.