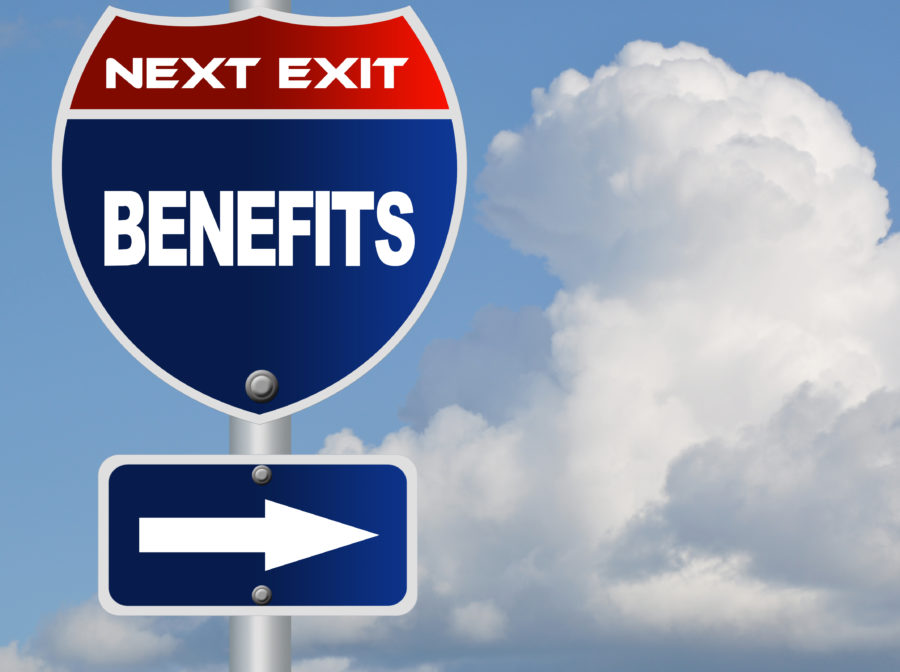 When you are starting a new trucking career, it is important to consider all of the benefits. One potential benefit that you could earn is better pay, but that is not all. There are many other benefits that can come with a truck driving profession. These benefits can help you find a trucking career that is right for you.
Not all trucking jobs are the same. An owner-operator truck driver acts as their own boss, while a company driver answers to a larger trucking company. Additionally, Some truck drivers run shorter routes every day, while many truck drivers travel across the country to deliver goods.
There are many types of jobs you can take in your new career; however, the benefits of OTR truck driving at ShipEX provide unique opportunities for truck drivers.
What is an OTR Truck Driver?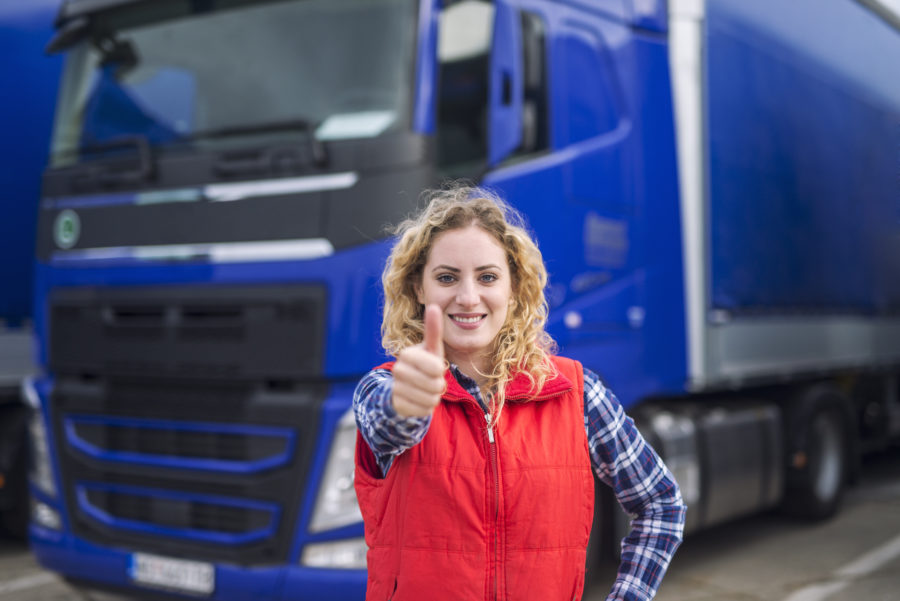 What exactly is an OTR driver? OTR stands for over-the-road, as in over-the-road driver. These drivers drive longer routes and are typically on the road for 2-4 weeks at a time. OTR truck drivers play a critical role in the trucking industry as they haul loads across the country.
This differs from other drivers who stay more local with their deliveries. OTR drivers are the only ones who spend that much time on the open road every day. Many drivers enjoy this part of truck driving, as they like the positive impact they have.
What are the Benefits of Becoming a Truck Driver?
Whether you are planning to become an OTR driver to deliver goods across the country or a different career in the truck driving industry, know that a career in any part of the trucking industry can be both fruitful and fulfilling.
There are many benefits of being a truck driver. In this blog, we will detail some of the most important ones for you to know!
Salary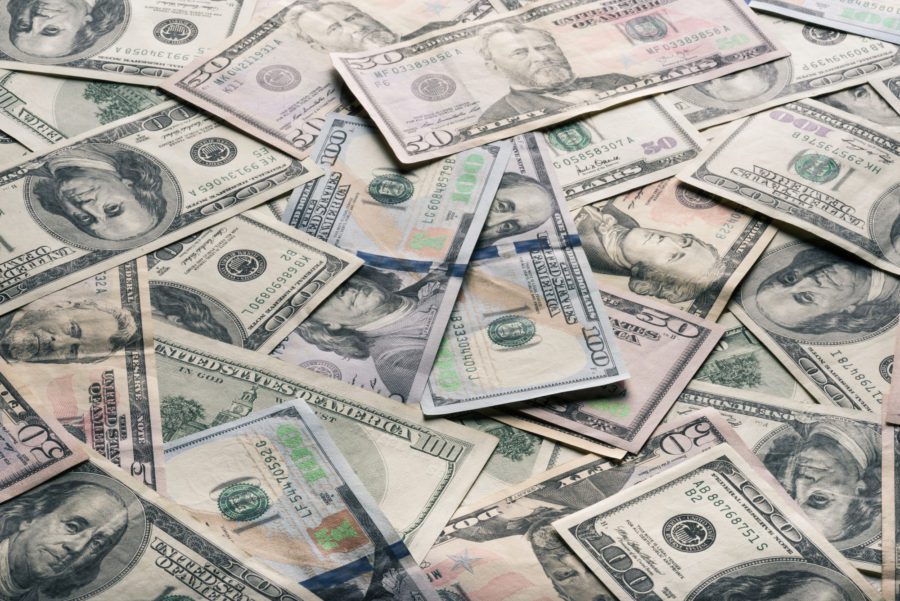 According to Indeed, the average annual pay for truck drivers is $78,159. Depending on the company and the miles you are able to earn, this can change. This is a great benefit of a truck driving career, as according to the US Bureau of Labor Statistics, the average salary in the US is $58,260.
This means that the average truck driver's salary is $20,000 above the national salary average! Sounds like a convincing benefit. To determine what you could earn at ShipEX visit our salary calculator.
Flexibility and Freedom
Truck driving is the perfect career for those who value their independence and prefer autonomy. On the road, you are in charge of yourself. You can determine when and where you stop, and owner-operators can choose what loads they will accept.
This independence makes it a great career for introverts or those who are self-driven. You can push for as many miles as possible, or you can rely on the stability that ShipEX offers with regular loads and a reliable salary. If this appeals to you, then a truck driving career might be a great fit.
Most likely, you'll have general instructions to follow, along with general guidelines. Beyond that, the rest is up to you. Typically, drivers have the flexibility to create their own schedules. You can take care of your own trip planning and enjoy podcasts and music of your choosing.
Low Cost of Education
Compared to college or 2-year technical school, costs are extremely low. Proper training is essential for a truck driver, but that doesn't mean that it is overly expensive. To attend truck driving school, you will most likely only pay a few thousand dollars. While this is a lot of money, it is much less than most other forms of education.
Some trucking companies will even offer reimbursement or cheaper CDL license programs! You could earn the certifications you need to become a truck driver without breaking the bank. This is the first step toward steady pay and a rewarding career.
Career Advancement
You can often pursue training to increase the types of trucks you can drive. Different types of trucks require different certifications and/or endorsements to operate. If you want to change the role you play in the truck driving industry, you can earn new endorsements.
If you are not interested in increasing your certifications, you can rely on your driving experience. Training and years of experience directly equate to higher income in most trucking companies. After a few years of truck driving, you will qualify for increased pay depending on your company.
There is also the option of eventually entering a management role. If you decide that you want to work a nine-to-five job within the industry, moving to a management role could be the right fit for you.
Job Security
In these uncertain times, it is important to have a high-demand position. As a truck driver, this is something you can rely on. The entirety of the U.S. relies on the trucking industry to ship goods. If you become a truck driver, you can take control of your career knowing that you are in demand.
There will always be a need for transporting these goods, which means that there will always be career opportunities for truck drivers. You can enjoy the open road knowing that you are an essential piece of keeping our country moving.
This increased demand leads to higher pay and more opportunities as well. You can support your family with that your company needs you.
Travel Opportunities
Truck driving is a unique career that gives drivers the opportunity to travel to places in the US they have never seen before. By taking care to maintain a work-life balance, you can take the time to explore the beauty along the way.
The US is a beautiful place, and you could have the chance to experience all it has to offer. The longer routes offered by OTR truck driving give you the chance to see even more. Truck driving is the perfect career for those who hate to stay in one spot for too long.
Benefits of Becoming a ShipEX Truck Driver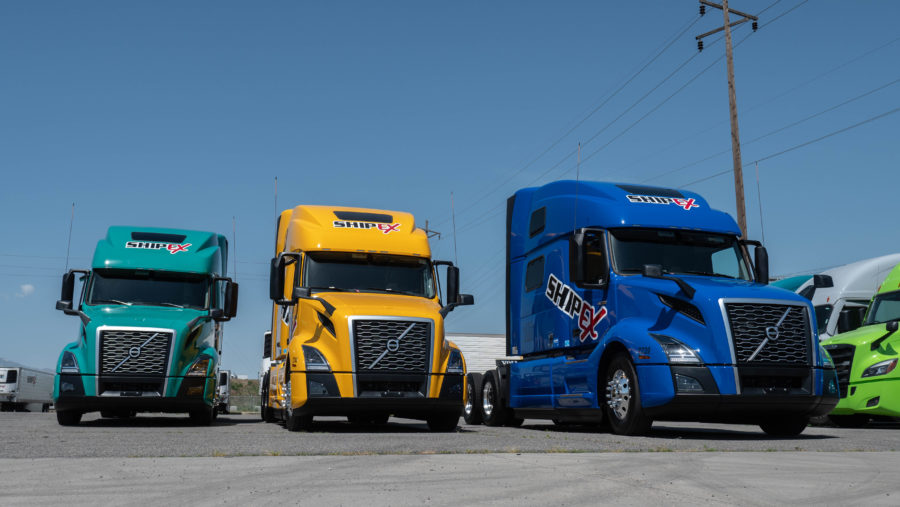 ShipEX is a company unlike any other, so it makes sense that ShipEX offers unique benefits as well. Our drivers matter to us, and we take care to show that through our benefits program.
True Salary
At ShipEX, your salary is not determined by your miles. We understand that as a driver, there are certain elements that are outside of your control. We don't want to penalize our drivers for that.
Here, you get paid when industry-related delays prevent you from moving. When poor weather or logistical issues leave you sitting, you don't have to worry about losing pay. These truck driver benefits to ensure that our drivers have less stress compared to other truck companies.
We have also taken care to ensure that we offer competitive wages. Your baseline pay as a truck driver at ShipEX is over the $62,500 national average!
Monthly Bonuses
Our salary is already competitive, adding bonuses is an extra benefit. If you are self-driven and maintain your work schedule, you have the opportunity to add to your salary with monthly bonuses.
You have the opportunity to earn unlimited bonuses for meeting basic productivity requirements. If you drive above the required miles, you can qualify for bonuses. Tenure bonuses accompany these productivity bonuses, so the longer you work as a truck driver, the more you can earn every month.
Performance bonuses are not the only bonuses you can earn each month. You can also earn a safety bonus. Safety bonuses prioritize safe driving. We always want our drivers safe on the road, and this is one way that we have found to incentivize that safe driving.
Top of the Line Trucks
Driving OTR can be difficult, but having the latest comfort and safety features can help. ShipEX takes care to ensure that all of our drivers have the newest Frieghtliners and Volvos. We have a world-class maintenance team that takes care of managing these trucks.
Enjoy bunk heaters, inverters, refrigerators, satellite radio, and other amenities. These are comforts that many trucking companies do not offer, but you can expect with ShipEX.
Become a ShipEX Driver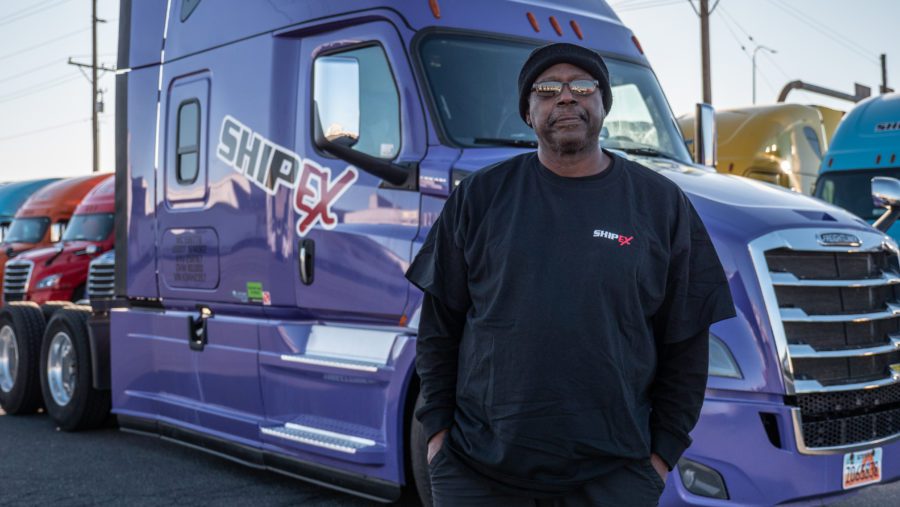 Now is the time to reap the benefits of becoming a ShipEX driver. Even our new drivers can enjoy the benefits and security that we offer. We make it our priority to take care of our drivers.
What makes working for ShipEX stand out in the trucking industry? Here you can have stable pay, rain or shine. You can also enjoy the benefits of our bonus system. To find out how much you can earn at ShipEX visit our salary calculator.
Start your career with ShipEX today!
Disclaimer:
This blog post is for informational purposes only. ShipEX makes no warranties about this information's completeness, reliability, or accuracy. Any action you take upon the information on this website is strictly at your own risk. ShipEX will not be liable for any losses and damages in connection therewith. Furthermore, nothing in this blog alters ShipEX Policies which are subject to change without notice.