OTR Trucking, also known as long-haul trucking, is an essential part of the transportation industry. These drivers are responsible for transporting goods across long distances and play a critical role in keeping the economy moving. But how much do OTR truck drivers make? It's a question many people ask when considering a career as a truck driver.
The pay for CDL truck drivers can vary greatly depending on experience, location, and job type. In this post, we will take a closer look at truck driver pay and explore ways for drivers to earn more and find better positions.
What is Over-the-Road Trucking (OTR)?
Over-the-road (OTR) trucking is a type of truck driving that involves traveling long distances across the country to deliver goods. An OTR truck driver typically spends weeks on the road at a time and is an essential piece of the trucking industry.
To become an OTR driver, you must first complete CDL training and earn a commercial driver's license (CDL). New truck drivers often find jobs with small companies at the start to gain experience before moving to large companies. Many CDL truck drivers prefer OTR trucking companies as they enjoy the increased earning potential.
OTR trucking differs from other types of truck driving, such as local or regional trucking, in that a OTR driver is typically on the road for longer periods of time. They may also be required to be a solo driver as opposed to team drivers, which means they are the only driver in the truck and must handle all aspects of the job on their own. This type of trucking can be challenging but also a rewarding career for those who enjoy the open road and the independence of being a solo driver.
OTR vs. Regional Trucking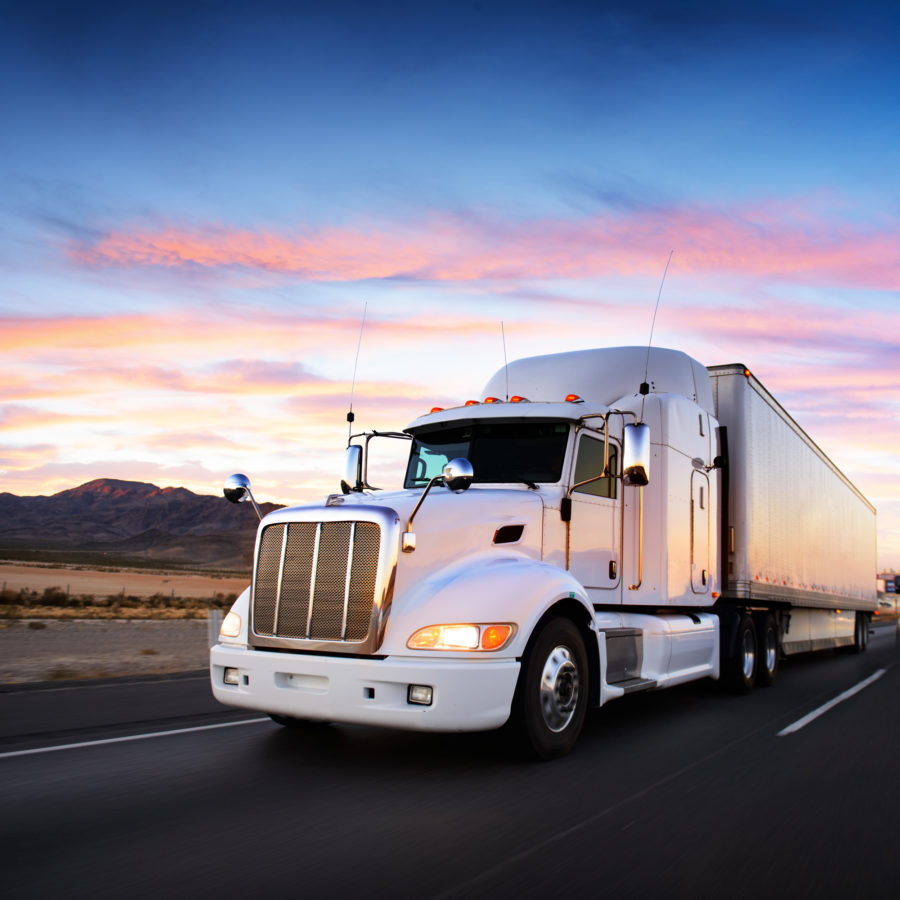 OTR trucking and regional trucking are two different pieces of the transportation industry. Both types of trucking jobs are in high demand, and most trucking companies are hiring for both positions.
Regional Truck Driver Position
Regional driving is similar to OTR driving, just in a smaller area. These drivers will usually serve one large state or a region of the country. As they are not driving cross country like the long-haul OTR drivers, they usually do not have as high-paying jobs.
This difference in pay is worth it to some drivers as they are able to have more home time as a result of their decision.
As a regional driver, you also have the potential to be a dedicated truck driver, which means that you would drive the same route regularly. Not all companies offer dedicated routes, so it is important to ask when deciding which company to drive for.
If earning the highest salary is your goal, however, you would want to be an OTR truck driver. These drivers have higher average salaries, and many drivers enjoy the time spent on the open road.
As an OTR driver with ShipEX, you also have the benefit of no-touch loads, so you do not have to worry about loading or unloading your truck.
OTR vs. Local Trucking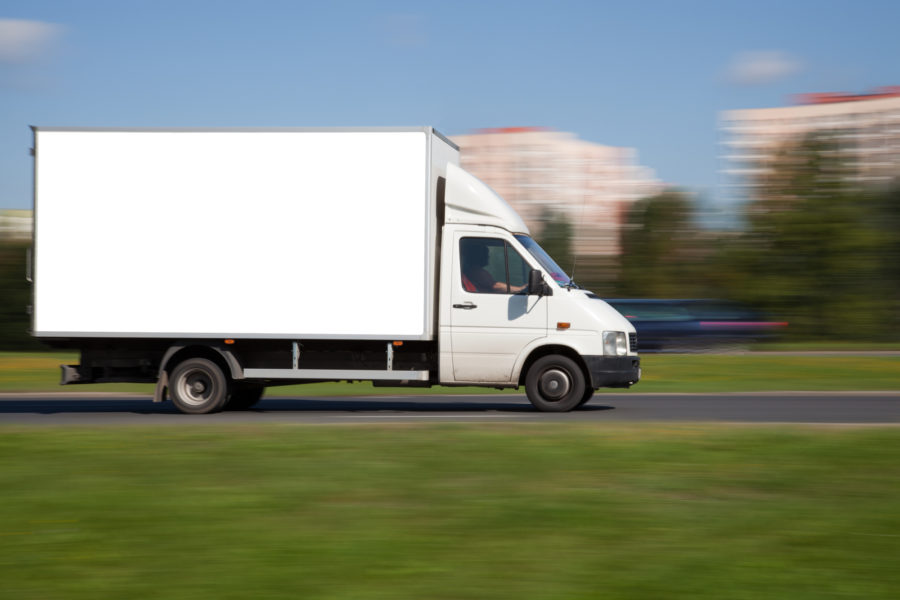 OTR trucking and local trucking are two different jobs with distinct differences. Both types of trucking jobs are in high demand and need dedicated drivers.
OTR Truck Driving Jobs
OTR trucking refers to long-haul trucking where the driver will be on the road for extended periods, often for weeks. An OTR driver is responsible for transporting cargo across the country. Many large and small carriers offer OTR trucking jobs as it is the backbone of the transportation industry.
Local Trucking
Local trucking, on the other hand, is a type of trucking that involves shorter hauls and more frequent home time. Local drivers usually transport goods within a specific region or area, such as a region of a state or city. They may also be required to make multiple deliveries in a single day rather than hauling a load across long distances.
Similarities and Differences
The time spent on the road is the primary difference between an OTR truck driver and a local truck driver. Local drivers may be home daily, whereas an OTR driver will usually be on the road for a minimum of 3-6 weeks, depending on their location. This extra time spent on the road is reflected in a higher salary for OTR drivers than local drivers.
Both types of trucking jobs offer a variety of opportunities for drivers. An OTR driver may prefer the freedom of the open road and the opportunity to see different parts of the country, while a local driver may prefer more time at home. Many carriers offer both OTR and local trucking jobs.
Challenges OTR Truck Drivers Face

Shippers and Receivers
One of the main challenges many drivers face is the long wait times at shippers and receivers. Drivers may have to wait hours or even days to pick up or drop off a load, which can significantly impact their overall schedule and earnings. Most companies will pay layover or detention pay for drivers who earn cents per mile during these wait times.
Schedule
Another challenge is the strict schedule. Drivers are often required to meet tight delivery deadlines and may face penalties for being late. This can make it difficult for drivers to plan their time on the road and make it difficult for them to manage their personal lives.
Despite the flexibility that OTR driving may seem to have, it is not always as flexible as one would think. Drivers are often required to drive long days and nights, which can be physically and mentally demanding. If they want to earn a monthly mileage bonus, they often have to be on the road for longer periods of time.
Time Away from Home
OTR drivers also have to deal with the challenges of being away from home for extended periods of time. This can be difficult for many drivers, especially those with families. A driver may be on the road for weeks or even months at a time, making it difficult to maintain relationships with loved ones.
Driver Salaries
Large and smaller companies usually pay their drivers on a cents-per-mile basis. This means that instead of earning a true salary, drivers are earning based only on how many miles they drive. A driver dealing with delays will be actively losing money with this payment type.
ShipEX created the true salary specifically to deal with this challenge. Our drivers earn a true salary as base pay. This means that instead of being paid per mile, they are paid fairly for their time. They can also earn additional pay in the form of monthly performance and safety bonuses. So far, no other companies have replicated the ShipEX true salary.
Are There OTR Job Requirements?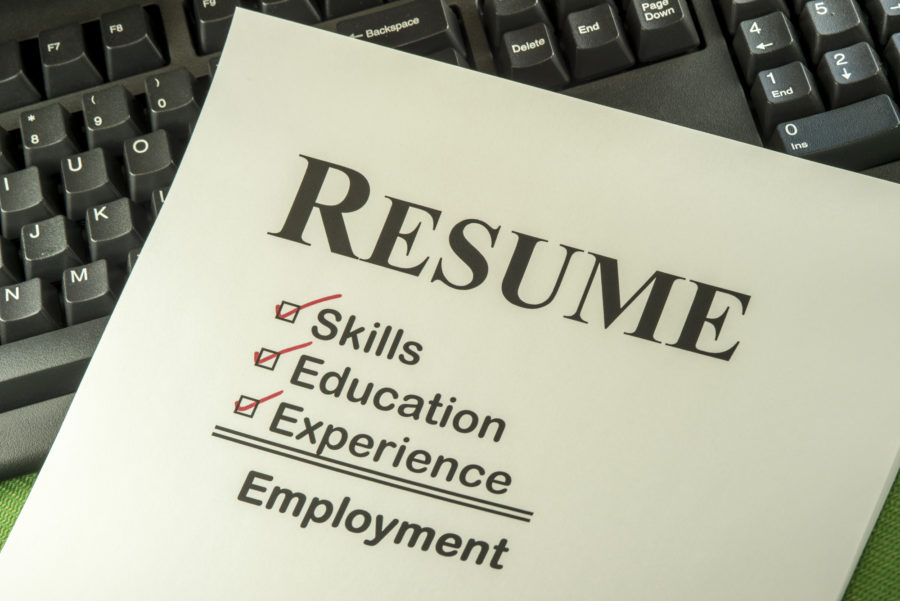 There are many qualifications that a driver needs to obtain before they can become a truck driver. Below are the licenses you can earn and what they are for, and the endorsements you may need depending on the trucking job you would like.
Commercial driver's license (CDL)
A commercial driver's license is the first qualification you need to earn to be a truck driver. This is a specialized license that allows you to operate commercial vehicles and specialized equipment.
There are three types of CDLs that you could earn. If you know you want to drive for a specific company, you should find out which CDL and endorsements they require for their drivers.
Class A CDL
A class A CDL will qualify you to drive the largest trucks. This is the most commonly required license by trucking companies. With a class A CDL, you are able to operate vehicles with a gross combination weight rating of 26,001 pounds or more. This includes tractor-trailers, tankers, livestock carriers, and flatbeds.
Class B CDL
A class B CDL is required to operate a single vehicle that isn't hitched to a trailer with a combined weight greater than 26,001 pounds. This includes tourist buses, school buses, and heavy delivery trucks. If you intend to drive buses, you will likely be required to earn an endorsement, so be sure to consider which endorsement you will need.
Class C CDL
A class C CDL is required to operate a single vehicle with a combined weight greater than 26,001 pounds or a vehicle towing another vehicle that weighs less than 10,000 pounds. This includes double trailers, tank trucks, and HAZMAT vehicles. HAZMAT drivers do need to also have additional endorsements, so be sure to look into which ones you need if you intend to haul those loads.
Endorsements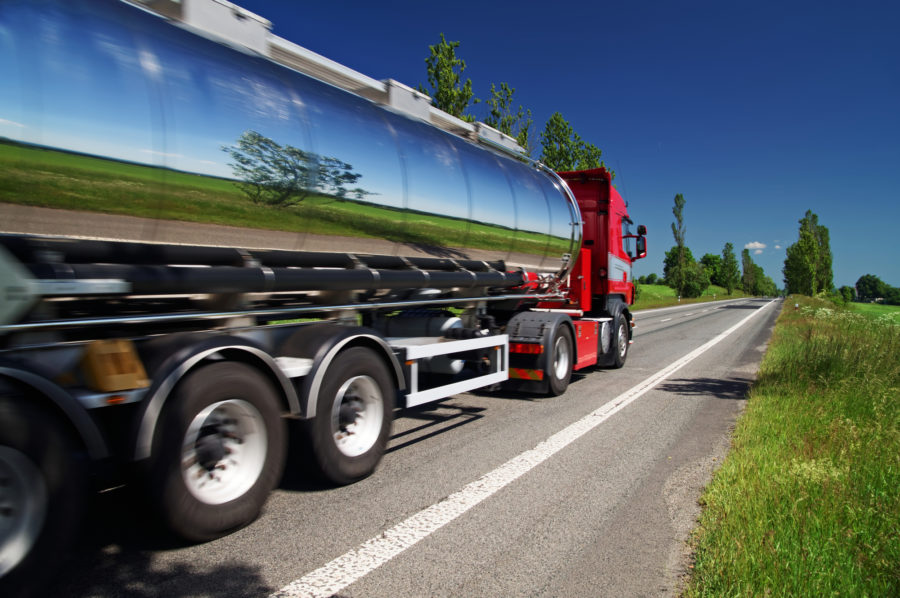 There are many different endorsements that you could earn as a dedicated driver, and they all have different functions. If there is a specific career you want to pursue or you want to ensure higher pay, you will likely need an endorsement.
With so many kinds of endorsements, it can be helpful to have them laid out in a guide. Below are some of the most common endorsements and what they are for.
H Endorsement
The H or HAZMAT endorsement is used for hazardous materials. Every HAZMAT driver needs to have this endorsement to haul those loads. This is one of the most common endorsements for a driver to earn when they want to increase their pay, as hazardous loads are usually paid more due to the risk to the driver. You will need this endorsement if you intend to be a HAZMAT driver.
N Endorsement
The N endorsement qualifies drivers to haul liquid and gas tankers. As these handle differently than regular trailers due to the liquid inside the tank, this endorsement is required to ensure the safety of both the driver and the other vehicles on the road. If you would like to haul tanker trucks, be sure to obtain this endorsement.
P Endorsement
The P endorsement is required for large passenger vehicles of 16 or more people, including the driver. You will need this endorsement if you intend to haul a passenger bus.
S Endorsement
The S endorsement is what qualifies the driver to operate a school bus. This is different from the P endorsement. As the bus will be full of school children, there are additional procedures the driver needs to know. If you want to operate a school bus, you must have both the P and S endorsements.
T Endorsement
The T endorsement is required to haul double or triple trailers. The dangerous nature of hauling more than one trailer at a time requires a driver to have additional skills and knowledge.
If you intend to haul these loads, you must have this endorsement. If you know the company you want to drive for hauls double or triple trailers, it is wise to earn this endorsement before applying.
X Endorsement
The X endorsement is a combined endorsement for tanker and hazmat. If you know you plan to haul hazardous materials in a tanker, you will need to obtain this specified endorsement to ensure that you have the needed qualifications.
Pay Ranges for OTR Truck Drivers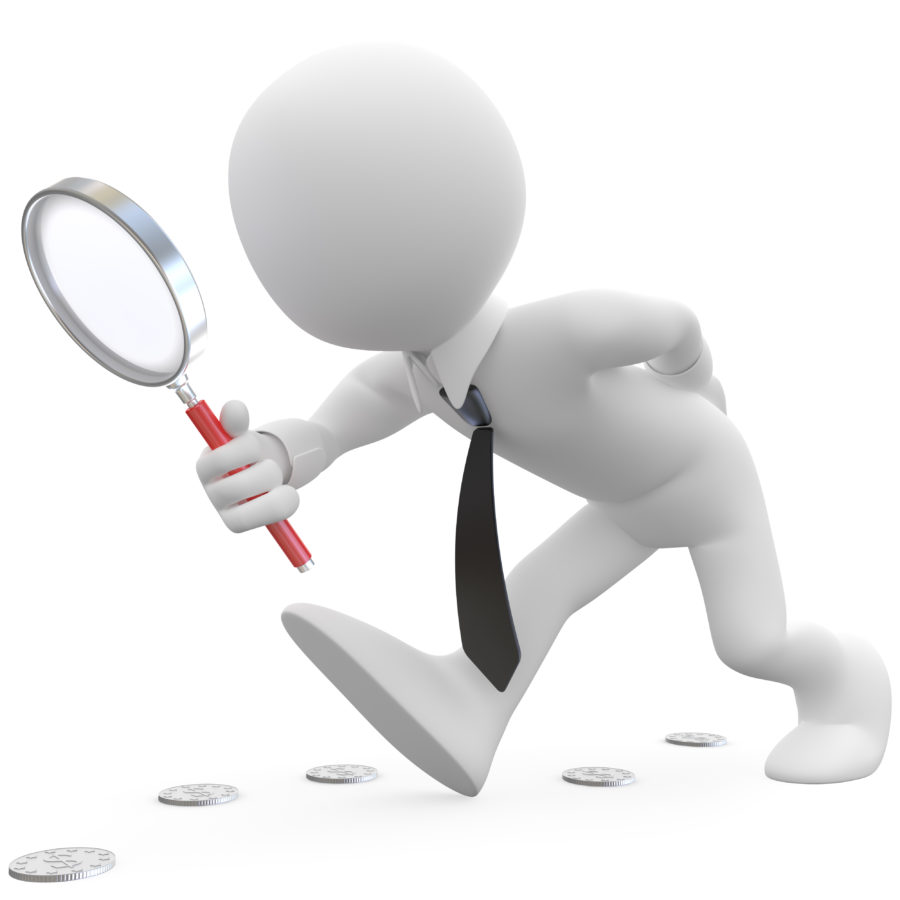 OTR (over-the-road) truck drivers are an essential part of the trucking industry and play a critical role in keeping the economy moving. However, when it comes to pay, the range for an OTR truck driver can vary greatly depending on various factors such as experience, location, and job type.
Average Pay
The national average pay that OTR drivers earn is difficult to determine due to the CPM pay structure, but most place it between $44,000 and $60,000 a year. However, this is just an average, and it is important to note that CPM (cents per mile) pay can be unpredictable. In other words, some drivers may earn more or less than this average, depending on the company they work for and many other factors.
Truck Driver Routes
The routes that you drive can also have an impact on pay. For example, drivers in some states may earn more than drivers in other states. Similarly, drivers with more experience or high-value endorsements may earn more than new drivers.
Owner Operators
An owner-operator truck driver, who owns and operates their own truck, may appear to earn more money than company drivers. However, these drivers also have additional expenses such as truck maintenance, fuel, and insurance. They also will usually have just one truck which can limit the loads they can haul. These expenses can often cause the owner-operator to actually earn less than company drivers.
Hazard Pay
Some jobs that pay more than the national average are ice road trucking, hauling hazardous materials, and oversized loads. These jobs are at a higher risk to a driver and are paid fairly because of that increased risk. Ice road trucking, for example, has very dangerous roads, leading to higher pay for ice road truckers.
Other factors that can influence truck drivers' income are bonuses. Many companies offer a fuel efficiency bonus. Fuel efficiency can save a company a great deal of money, so many have this bonus available.
ShipEX Cares for OTR Drivers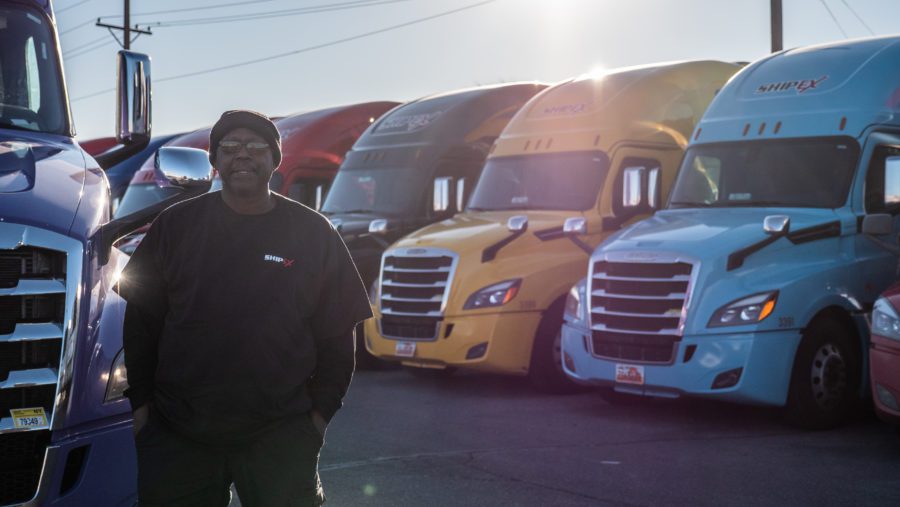 Driving for ShipEX is a great opportunity for truck drivers looking for a flexible schedule, competitive pay, and comfortable working conditions.
Flexible Schedule
ShipEX strives to provide our drivers with a flexible schedule, which allows them to have a greater work/life balance. We understand the importance of having balance and are committed to doing our best to help that. As OTR drivers, it can be very difficult to take home time. ShipEX offers paid hometime.
While our drivers are on the road for 2-4 weeks at a time, depending on their location, they can expect to be able to have home time without losing pay. This allows that time at home to be relaxing instead of stressful.
Competitive Pay
When it comes to pay, ShipEX is unique in the trucking business. We invented the ShipEX true salary to ensure our drivers are paid fairly. The truck driver's salary at ShipEX is $62,500 before taxes. This is significantly higher than the national average salary for truck drivers, which is $44,000-$60,000 per year.
This salary is only a base pay for ShipEX drivers as they also have monthly opportunities to earn safety and performance bonuses, earning more than the average base salary. ShipEX bonuses make us a great company for drivers who want stability and those who love to run miles.
Trucking Company Equipment
ShipEX also provides comfortable trucks for all of our drivers! Our fleet is well-maintained and equipped with modern amenities to ensure the comfort and safety of our drivers.
The trucks in our fleet are typically no older than 2 years. Our world-class maintenance team and new equipment are just two pieces of our commitment to providing the best working conditions to our drivers.
Working for ShipEX

Working for ShipEX is a great opportunity for truck drivers looking for a stable and rewarding career in the trucking industry. We are dedicated to providing our drivers with the support and resources they need to succeed, and we are committed to helping them achieve their goals.
If you are a solo OTR driver looking for a company that values its drivers, ShipEX is the right choice for you. Reach out to one of our recruiters today to start your career with ShipEX!
Disclaimer:
This blog post is for informational purposes only. ShipEX makes no warranties about this information's completeness, reliability, or accuracy. Any action you take upon the information on this website is strictly at your own risk. ShipEX will not be liable for any losses and damages in connection therewith. Furthermore, nothing in this blog alters ShipEX Policies which are subject to change without notice.