One of the most critical aspects of being an over-the-road truck driver revolves around the constant search for appropriate truck parking. The ability to identify and plan for designated stopping points along the route is essential in ensuring a safe and restful experience.
Not only does this involve knowing the locations of truck stops or rest areas, but also understanding factors like availability, security, and amenities provided. By actively considering these factors, truck drivers can better prioritize their rest breaks and minimize the risk of fatigue or unsafe parking situations.
Finding Truck Parking
Why does planning ahead matter?
Parking trucks presents a more complex challenge compared to parking cars, primarily due to the larger size of these vehicles. It becomes crucial to locate suitable parking facilities that can effectively accommodate trucks. Moreover, such parking areas tend to reach capacity rapidly as they are frequently utilized by other drivers in need of temporary stops.
By engaging in proactive planning, you not only familiarize yourself with the locations of available parking spots along your route but also have the opportunity to get parking reservations in advance when necessary. This proactive approach grants you the added advantage of having backup options at your disposal in case your initial choice is unavailable instead of wasting precious time searching at the end of your day.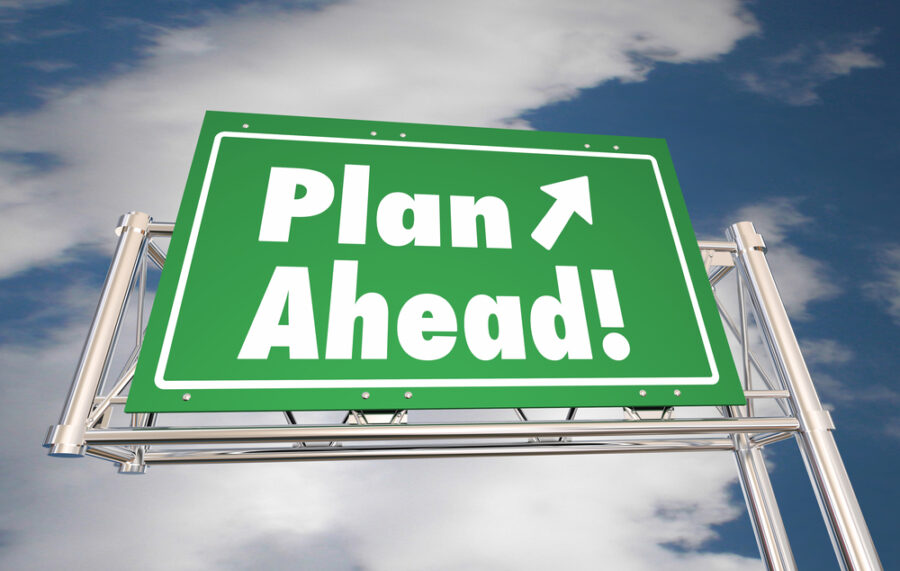 How to find parking
There are numerous tools at the disposal of truck drivers seeking to plan their stops along their routes. One widely utilized option is the DAT's free mobile app, renowned for its user-friendly interface and its ability to locate truck parking and trailer parking facilities across the United States. The app goes beyond mere location tracking and offers valuable information on available amenities, supplemented by user reviews, enabling drivers to make well-informed decisions about their stops.
However, the DAT app is just one of the many resources available to truck drivers. A plethora of trucker-friendly GPS apps exist that can assist in finding suitable truck parking along your designated route. Additionally, most companies provide their drivers with a list of preferred rest areas, offering valuable guidance on where to park. It is highly recommended to dedicate time to securing appropriate truck parking before embarking on your daily drive, incorporating this essential preparation into your morning routine for optimal efficiency.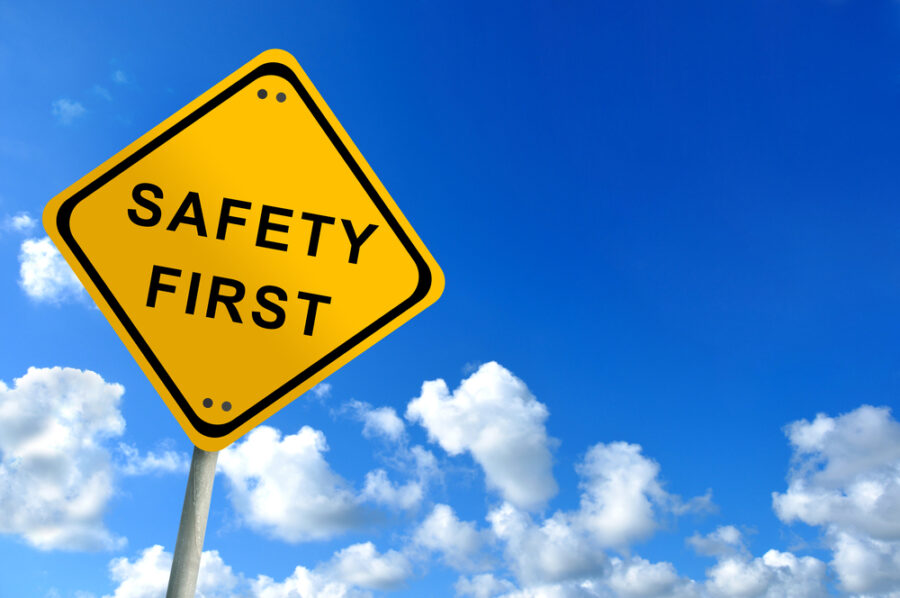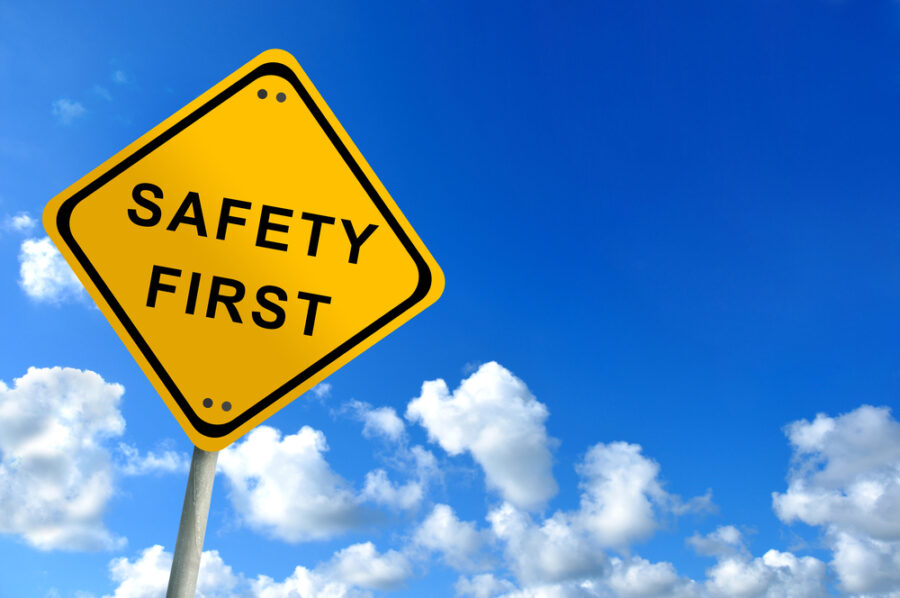 Why Safety Matters
Ensuring that your rest area has enough parking space is just one aspect of the decision-making process. Equally important is selecting a secure location to park. As a driver, you encounter numerous risks on the road, and one such risk involves other people. While you're stopped, it's crucial to remain vigilant not only for your personal safety but also for potential load theft. Feeling endangered or experiencing the loss of your cargo is undesirable during your break. Therefore, it is vital to assess the safety of the areas where you plan to stop, enabling you to relax and have peace of mind, knowing that both you and your freight are secure.
Best Truck Stops
Chain Locations
There are many options for parking while on the road, but the most common are chain locations. These are very convenient for you as drivers as you do not have to do as much research before stopping, you know what to expect. These are some of the most popular chain truck stops that you will find on the road, and what you can expect from each!

Pilot Flying J
Pilot/Flying J stands out as a highly reliable truck stop for truck drivers seeking convenient parking options. With an impressive network of 740 locations across the United States and Canada, truck drivers have a good chance of finding a Pilot/Flying J stop precisely where they need to make a stop. This extensive coverage ensures that truck drivers can rely on Pilot/Flying J to provide them with accessible and convenient parking facilities throughout their journeys.
In addition to its vast network, Pilot/Flying J has established a reputation for offering reliable parking services. Truck drivers can trust that when they pull into a Pilot/Flying J stop, they will have access to well-maintained parking areas that prioritize safety and convenience. The facilities are designed to accommodate the specific needs of truck drivers, providing ample space for parking larger vehicles and offering amenities such as fuel stations, restrooms, and dining options. By consistently delivering high-quality parking services, Pilot/Flying J has become a go-to choice for truck drivers, offering them peace of mind.

Loves Travel Stops
Loves Travel Stops stands out as a reliable option for truck drivers due to the wide range of services it provides. In addition to ample parking space for trucks, Loves Travel Stops offers various amenities to cater to the needs of truck drivers. These services include clean restrooms, showers for refreshing after long journeys, and well-stocked convenience stores for purchasing snacks, drinks, and other essentials.
Additionally, many Loves Travel Stops have on-site restaurants or fast-food chains, allowing truck drivers to grab a meal without having to venture far from their trucks. Loves Travel Stops is a highly reliable truck stop for truck drivers, with an extensive network of 550 locations across the United States. This widespread presence ensures that truck drivers can easily find a Loves Travel Stop along their routes, providing them with a reliable option for parking and accessing essential services.

Little America
Little America Truck Stops has established itself as a dependable and esteemed truck stop destination for truck drivers nationwide. With their well-established presence across multiple locations, Little America Truck Stops ensures that truck drivers can easily find a reliable spot for parking and accessing essential services.
What distinguishes Little America Truck Stops is its commitment to offering an array of services tailored to the specific requirements of truck drivers. In addition to offering ample parking space for trucks, Little America Truck Stops provide top-notch amenities to enhance the truck driver's experience. From clean and well-maintained restrooms and shower facilities to on-site convenience stores stocked with a variety of products.
Popular Stops
While chain stops are very common, they are not the only type of truck stop that you will find when you are out on the road. There are also many famous and popular truck stops that you can rely on to have parking available when you need it. Here are some of the most popular truck stops that are not part of the chain locations we have already explored.

Iowa 80
Located in Walcott, Iowa, the Iowa 80 Truck Stop stands tall as an unparalleled haven for truck drivers in search of parking facilities. Renowned as the world's largest truck stop, it boasts an astonishing 900 parking spots, ensuring ample space for weary drivers to rest and rejuvenate. With its vast expanse, Iowa 80 Truck Stop presents an ideal option for truckers navigating the highways, providing a secure and accommodating environment to park their rigs.
Its extensive parking capacity not only alleviates the constant stress of finding a suitable spot but also guarantees peace of mind, allowing drivers to focus on their well-deserved downtime. For truckers seeking a reliable and convenient pit stop along their journey, Iowa 80 Truck Stop's impressive array of 900 parking spaces makes it a go-to destination.

Jubitz Travel Center
Situated in Portland, Oregon, the Jubitz Travel Center stands as a top-tier choice for truck drivers seeking parking solutions. With over 250 parking spots available, it offers a substantial capacity to accommodate the needs of weary truckers. Known for its convenient location and comprehensive services, the Jubitz Travel Center ensures that drivers can find a secure and spacious spot to park their rigs.

Big Apple Travel Center
Located in Joplin, Missouri, the Big Apple Travel Center is a prime choice for truck drivers in need of parking solutions. Boasting a generous offering of 120 parking spaces, it provides a convenient and secure option for truckers to park their vehicles. With its well-designed and maintained parking facilities, the Big Apple Travel Center eliminates the common frustration of finding adequate parking, ensuring a stress-free experience for drivers.

Trail's Travel Center
Nestled in Albert Lea, Minnesota, Trail's Travel Center emerges as a top-notch option for truck drivers seeking parking solutions. With an impressive inventory of over 300 parking spaces, it stands as a reliable and spacious destination for truckers to park their vehicles. Trail's Travel Center understands the importance of accessible and secure parking, ensuring that drivers can find suitable spots without hassle or worry.
Find Safe Parking Today!
At ShipEX we are always happy to help our drivers find safe places to stop. It is always best to find a rest area that not only offers ample parking spaces but also maintains high standards of security, ensuring that our drivers can confidently take breaks, grab a meal, or get a good night's sleep without worrying about their personal safety or the security of their cargo.