Salary is More than a Buzzword at ShipEX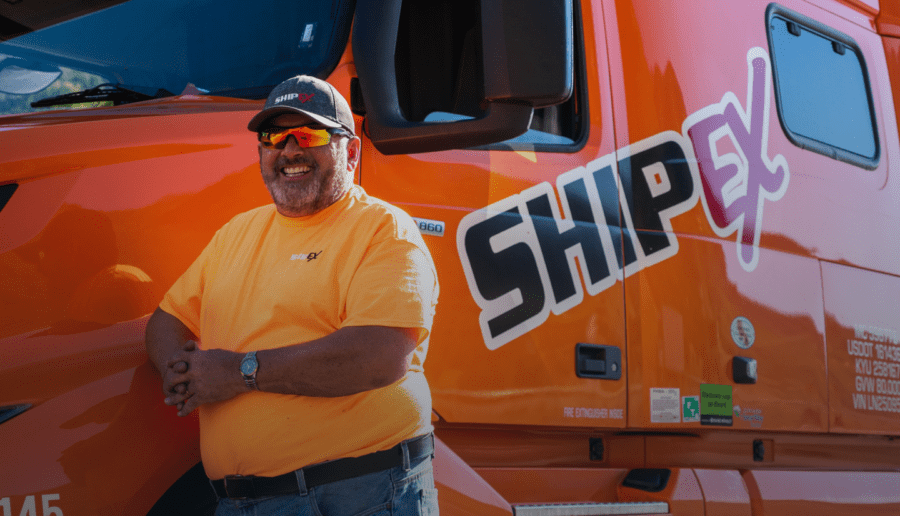 There is a lot of confusion around the word "salary" in the trucking industry. This is likely because the trucking industry standard has been "mileage pay," or cents per mile (CPM), starting in the late 1800s rather than an hourly wage that can easily translate into a yearly salary.
CPM is the Old Norm
Although the norm is to be paid cents per mile (CPM), most trucking companies advertise a potential "truck driver salary," even though they still pay CPM. So, to the truck driver viewing a trucking company's job posting or ad, it appears they will be given an excellent, high-paying salary when they are really being paid CPM, and that displayed "salary" was based on a certain number of miles.
Miles are Never Guaranteed
It's no guarantee that the truck driver will ever receive that same number of miles for the year. This means they won't get near that glorified "salary" promised by the trucking company. 
There are far too many trucking companies that bait and switch truck drivers looking for a hopeful new opportunity only to be lied to repeatedly. This is why ShipEX decided to create a true truck driver salary.
We Believe in Trucker Salaries
We believe truck drivers deserve a base salary just like the office personnel receives. Drivers should be compensated for their time out on the road, downtime, time away from their families, etc.
With our $62,500 base annual salary, our drivers are being paid per week both when driving and when they aren't due to any industry-related delays such as bad road conditions. We don't have separate layover pay and detention pay. Instead, our truck drivers get paid the same base salary whether they are driving or not.
Truck drivers deserve to know what they will be getting paid each week to plan their financials adequately. 
What Can Influence Truck Driver CPM Rates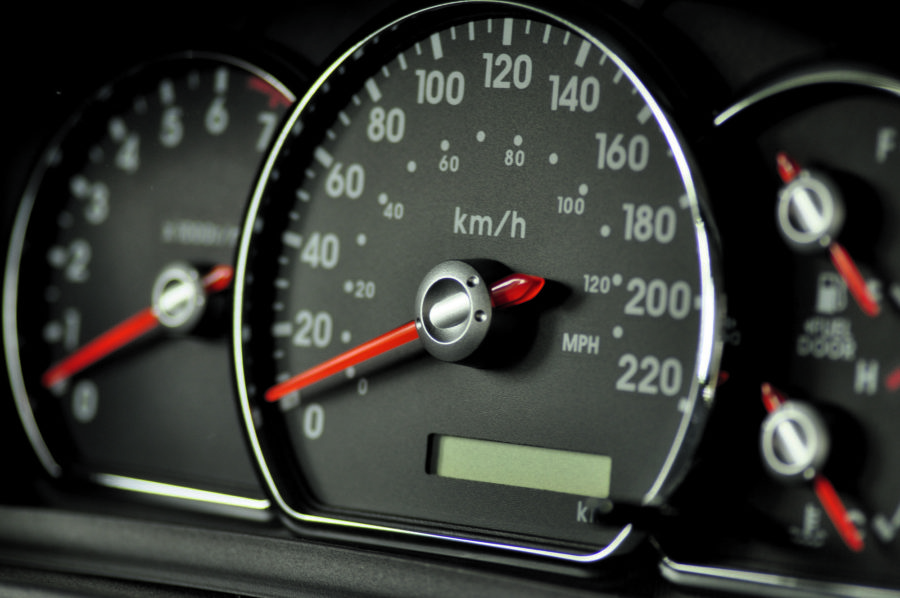 If you've been in this trucking industry before, you know there are many different routes that can influence the base truck driver CPM. Let's take a deeper look at these:
Experience
The amount of experience you have can influence the amount of money you make within the trucking industry. Average driver pay is typically around $0.20-$0.60 CPM based on their experience and how long they drive. 
Freight Type
There are different types of freight and haul types, affecting truck driver pay rates. Tank haulers receive higher pay than van haulers due to risk factors, including hauling hazardous materials. Therefore, a tank hauler is often one of the highest-paid truck drivers.  
CDL Classes and Endorsements
Along with experience and freight type, different classes of CDLs and endorsements play a role in truck driver pay.
Let's take the CDL classes; for example, there are Class A CDL, Class B CDL, and Class C CDL. Depending on which class you have, it directly affects which type of vehicles you may drive, therefore, directly affects the freight type and compensation. 
Driver Type and Route Type
There are three main driver types: company team drivers, company solo drivers, and owner-operators (company drivers work for a specific company, where owner-operators work for themselves); and three main route types: OTR, regional, and local. Like any job, where you're located and what type of route you take as a truck driver will affect driver pay.
For example, a solo OTR driver based out of a high-volume state will likely make more than a small-town local Owner-Operator. So, what are all the different truck driver types, and how much does each make?
Team Company Drivers
If you go the team company driver route, you drive with one other person and take turns behind the wheel. Team truck drivers earn an average pay of $0.48-$0.75 per mile. 
Solo Company Drivers
Being a solo driver means you are the only person driving the truck, and you're a W-2 employee. A solo company driver makes between $0.28 and $0.40 per mile. 
Owner Operators
Someone who owns their truck driving business, their truck or trailer,  or MC#, etc., is an Owner Operator. They are driving for themselves versus being a company driver and a W-2 employee.
Since they are driving for themselves, their truck driver pay is slightly different. Instead of being paid by CPM, they get the total dollar amount they agree to from a broker/shipper/etc.
However, since they are driving for themselves, they have to purchase everything on their own, and it all comes out of pocket. This includes fuel, breakdowns, taxes, tolls, etc. On average, Owner Operators typically make around 70% of the load.
OTR Driver
OTR stands for over the road, so OTR drivers haul freight over long distances and across state lines. On average, OTR drivers are making $0.49 a mile. 
Regional Driver
Like OTR drivers, regional drivers cross state lines but only drive in a particular part of the country. For example, some regional routes would be Southwest Region, Northeast Region, etc. Regional drivers make between $0.37 to $0.55 per mile. 
Local Driver
Local truck drivers typically only travel within a 200-mile radius to local facilities and deliveries. They navigate smaller roads more frequently than OTR or Regional drivers.
Often, with a local position, the pay is either CPM or, in some cases, hourly pay since local drivers won't get in as many miles as an OTR or Regional driver would. The most significant difference between local and OTR or regional drivers is that local drivers are home every night
How Much do Truck Drivers Make
So, after all of that, here is a summary of how much truck drivers make, on average, using the industry-standard CPM rate:
Driver Type AVG Pay Rate

All drivers $0.20-$0.60 CPM

Team drivers $0.48-$0.75 CPM

Solo drivers $0.28-$0.40 CPM

Owner-Operators 70% of load

OTR drivers $0.49 CPM

Regional drivers $0.37-$0.55 CPM

Local drivers vary, CPM or hourly
Annual Salary vs CPM
So, what's the difference between annual salary and CPM? An annual salary is a fixed, regular payment and is most common in white-collar jobs and it is based on hourly pay and a set number of working hours per week.
This means you have a consistent paycheck each week, every two weeks, or bi-monthly. CPM stands for cents per mile. So a truck driver's CPM replaces the typical hourly pay associated with an annual salary.
A driver's pay, and total income, are based on how many miles they have driven. Unlike the salary, which does not change, miles were driven, and total driver pay will always fluctuate up and down.
Most companies in the transportation industry pay their truck drivers CPM, so they are only paying them when moving. Most do not compensate truck drivers when they are waiting for a long-delayed shipper (layover or detention pay) or are shut down due to road conditions.
Although this is the industry standard, ShipEX doesn't believe it should be. We pay our drivers a base salary instead of CPM because this provides our drivers more peace of mind, stability, and less stress. 
The Problem with Cents Per Mile (CPM)
Although being paid CPM has almost always been the industry standard, there are a lot of issues with this. First and foremost, truck drivers are only getting paid when driving. They do not get compensated for when they are broken down, experience long delays, or shut down due to the weather conditions.
Not only is CPM unfair to the drivers' time, but it can also be unfair to the drivers' well-being and safety. If a truck driver is paid CPM, they're not making any money when their wheels aren't turning.
Many truck drivers will risk going through unsafe road conditions to keep moving because they count on those miles and that money to make ends meet. 
The Pros of a Salaried Trucking Job 
An annual salary means consistent pay and peace of mind. Our drivers can genuinely depend on their paycheck every Friday and know it will always be the same, regardless of whether they were shut down due to weather or other industry-related delays. 
ShipEX drivers don't need to run themselves into the ground for the sake of a paycheck. They don't need to choose between making their car payment or driving in risky conditions. They know precisely how much they get each week.
They can rest assured that their paycheck will remain the same even if their truck breaks down in the middle of the week. 
Put Our Salary to the Test
Say you are working for ABC Trucking Company, and they pay you a good-looking $0.45 CPM. More often than not, that company is willing to pay you $0.45 a mile because they will not give you the miles to make it worthwhile. But for a moment, let us pretend they give you the $0.45 a mile and the miles to make it worthwhile.
On Monday, you manage to run 650 miles, which is not bad. You have made $292.50 just that day. However, because of traffic, weather, and detention delays, you manage another 1,500 miles, earning $675. You have made $967.50 after driving 2,150 miles for the week.
When you are driving through Polar Vortexes, heavy rain, and government shutdowns, you might have an entire month of paydays like that. Meaning you have only earned $4,192.50 for that month. Not bad, but also not including detention, layover, or if you had to take a day off.
But when you earn a salary at ShipEX, you will make $1201 every week, no matter how delayed you are with traffic, detention, and weather. This means through a terrible winter month; you would be almost guaranteed to earn $5,208 in that same month.
We are not sure about you, but $5,208 looks like a more considerable number than $4,192, and we would always rather make the more considerable number.

How to Calculate Truck Driver Pay
You must calculate how much money you will be making when you agree to a truck driving job. Understanding exactly how much you will be making is essential to your way of life. Think about it this way; you wouldn't take a job if you couldn't make ends meet with it, right? 
There are opportunities to find what fits best for you and pays you well with all the different types of freight, equipment, and companies in the transportation industry. Here are some tips on what to look for that can help you calculate what you will truly be making:
Base Pay, Frequency, and Base Pay Criteria
First and foremost, figure out what your base pay is. How much are you getting paid? How often are you getting paid? Are there criteria that need to be met to receive base pay? 
Bonuses
Are there bonus opportunities available? If there are, what are they, and what does it all entail? How often are their current truck drivers hitting those bonuses, and how often are they paid out?
While many trucking companies advertise large bonuses available to their drivers, stipulations and fine print often make them more challenging to come by. Make sure you know what is required of drivers to receive these bonuses to see how they can affect your pay.
Health Insurance
Does the company offer health insurance? If they do, are they contributing to it at all, or is it all up to you to pay for that? Some companies will pay for the employee's medical premiums, so nothing is coming out of pocket for that, saving you money in the long run. If they aren't, make sure you find out what percentage you will be responsible for so you can budget for it.
Home Time
While you're out on home time, most trucking companies do not pay their drivers because they are not on the road. However, salaried trucking jobs do factor home time into their pay rates. Make sure to clarify if home time is paid or not, as that is another thing to consider when calculating your pay. 
Calculate Your Truck Driver Salary 
Some companies will offer a visual to allow you to see just how much you will make with them. Each calculator is based on different factors such as base salary, any bonus opportunities, tenure benefits, and more.
ShipEX also has a handy truck driver salary calculator that allows you to visualize how much you can make with our two monthly bonuses, base salary, and tenure pay that goes into the bonuses each year.

Truck Driver Salary Factors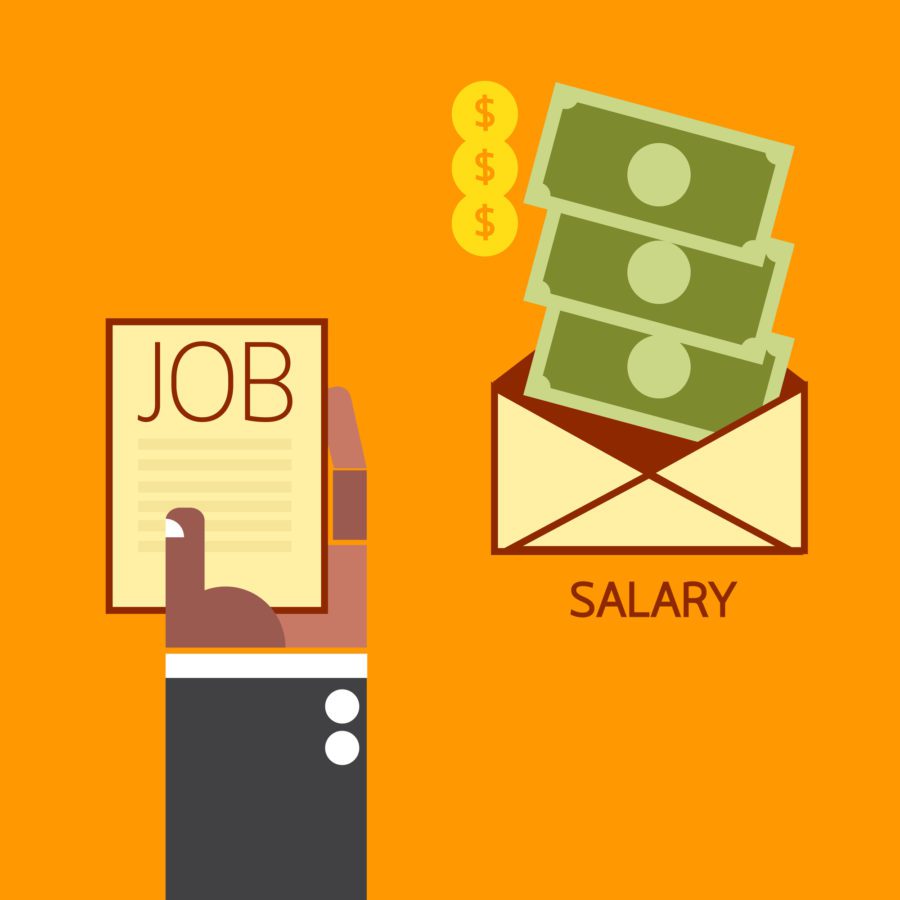 Many factors go into a truck driver's end-of-year pay. Some companies will pay a true salary which provides more clean-cut items that go into that salary. However, most still pay CPM, where things will vary year over year. Here are some items that go into this:
Miles Per Month
Since most companies pay CPM, the number of miles you drive will directly affect your pay. You could drive 15,000 miles one month, and the next, you could only hit 9,000 miles. With CPM, you will see a drastic difference in your income for those two months, all based on the miles you drove. Keep this in mind from month to month while you manage your expenses.
Years of Verifiable Experience
A verifiable experience is an experience that can be confirmed and directly affects truck driver pay. For example, a truck driver who has been on the road for over twenty years is likely to be paid more than a driver who just received their CDL.
Anyone can lie on their resume about whom they've worked for or how long they've been driving. Depending on the company, some will base your starting pay on how much verifiable experience you have. 
Bonuses
Bonuses are a great way to earn extra money aside from your base pay. Bonuses are never guaranteed, and as a good rule of thumb, they shouldn't be considered when calculating how much you'll earn from an employer. Bonuses can also be paid out in different ways. For example, a company can do bonuses where they payout each quarter vs. monthly. 
Earning Potential 
Finally, consider your earning potential with that company. "Potential" does not mean "guaranteed." When calculating your earning potential, incorporate the base pay you'll receive and other earning potential. This can consist of bonuses, too.
Get a True Salary with ShipEX
Check out our salary calculator to determine how much you can earn, see what our drivers have to say about their experience here at ShipEX, and apply for one of our truck driver jobs.